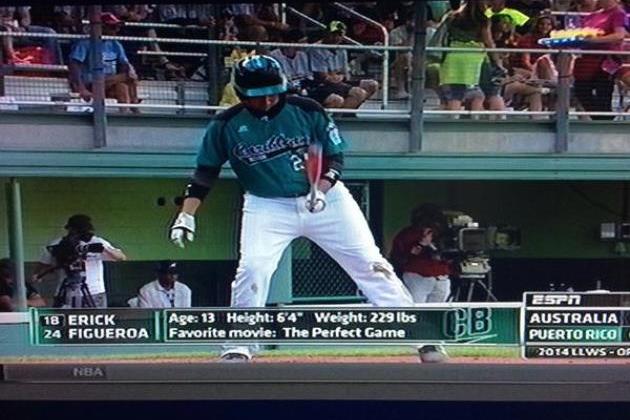 According to information from the Centers for Disease Control, the average height and weight for a 13-year-old boy is roughly 5'2" and 102 pounds, respectively.
As you can see from the photo captured by
Busted Coverage
, Puerto Rican little league baseball player Erick Figueroa is not your typical 13-year-old. The first basemen stands 6'4" and tips the scales at a whopping 229 pounds. Furthermore, the world now knows of his massive frame thanks to the television coverage of the Little League World Series on ESPN.
For reference, MLB superstar outfielder
Mike Trout
goes about 6'2" and 230 pounds.
Via
Bleacher Report