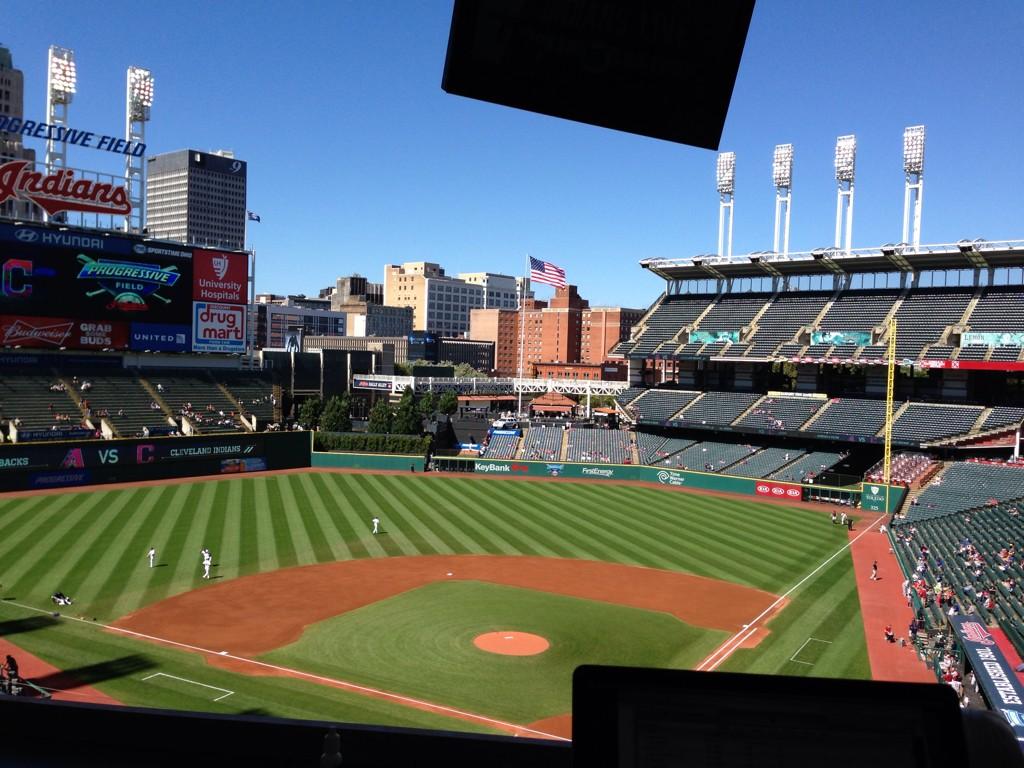 On Wednesday, the Indians played host to the Diamondbacks for a doubleheader.
Game one was a makeup for Tuesday's rainout and nearly no fans were there to see it.
Albert Breer of the NFL Network posted this photo to his Twitter account to serve as proof that Progressive Field had less than a spattering of actual fans in it for the affair.
Indians fans who did make the trip were rewarded with a 3-2 victory by the home squad. However, Cleveland dropped the night cap, 1-0.