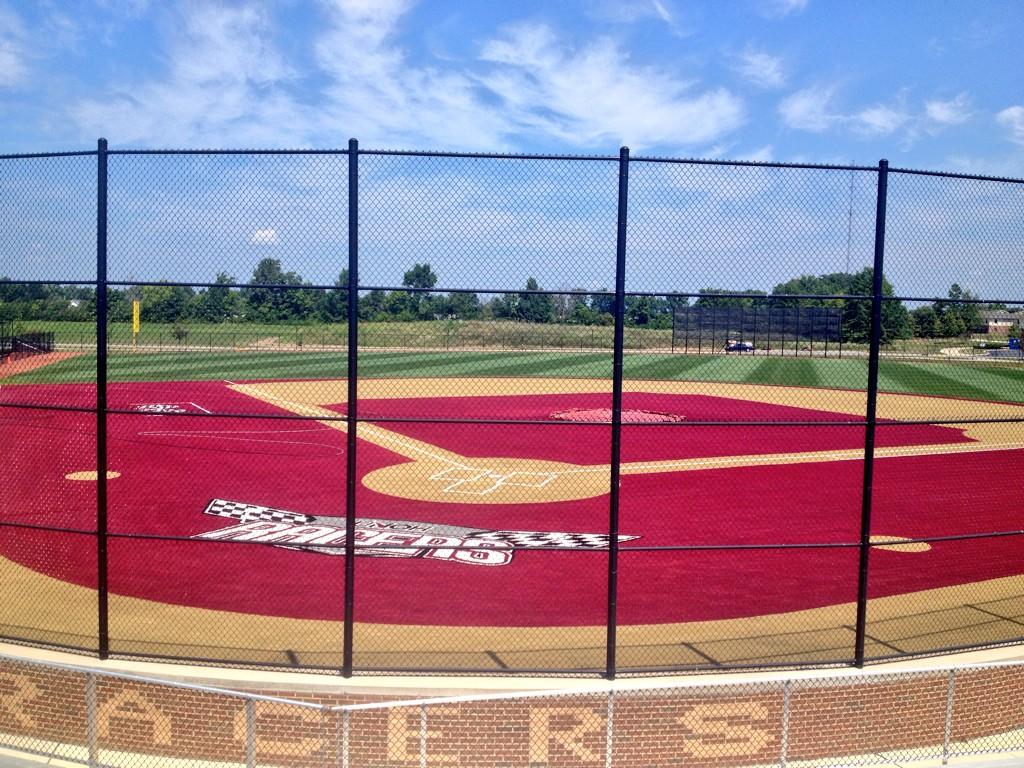 The University of Northwestern Ohio is very excited about the new design of their baseball field.
Check out the
photo the school tweeted
out last weekend clearly depicting the infield as a sea of artificial red. Oh, and one would be remiss not to point out the checkered flags behind home plate, which is totally appropriate when you consider the school's nickname is the Racers.