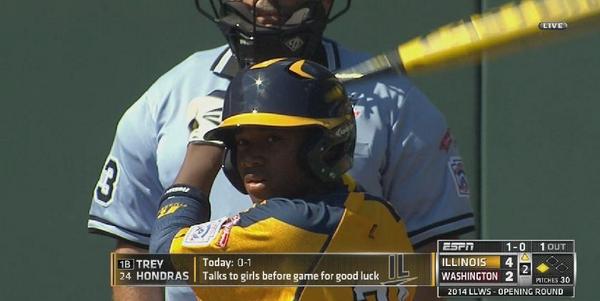 Most baseball players are creatures of habit and each has their own unique way of preparing for games.
For Illinois baseball player Trey Hondras, who is currently representing the Great Lakes in the Little League World Series, his pre-game ritual includes talking to girls before games for good luck.
Some players may avoid the opposite sex altogether to help get in the zone. Not Hondras. His game face appears to be fueled by interacting with the ladies beforehand.
Hey, there are certainly odder things Hondras could do.
Via
SportsCenter