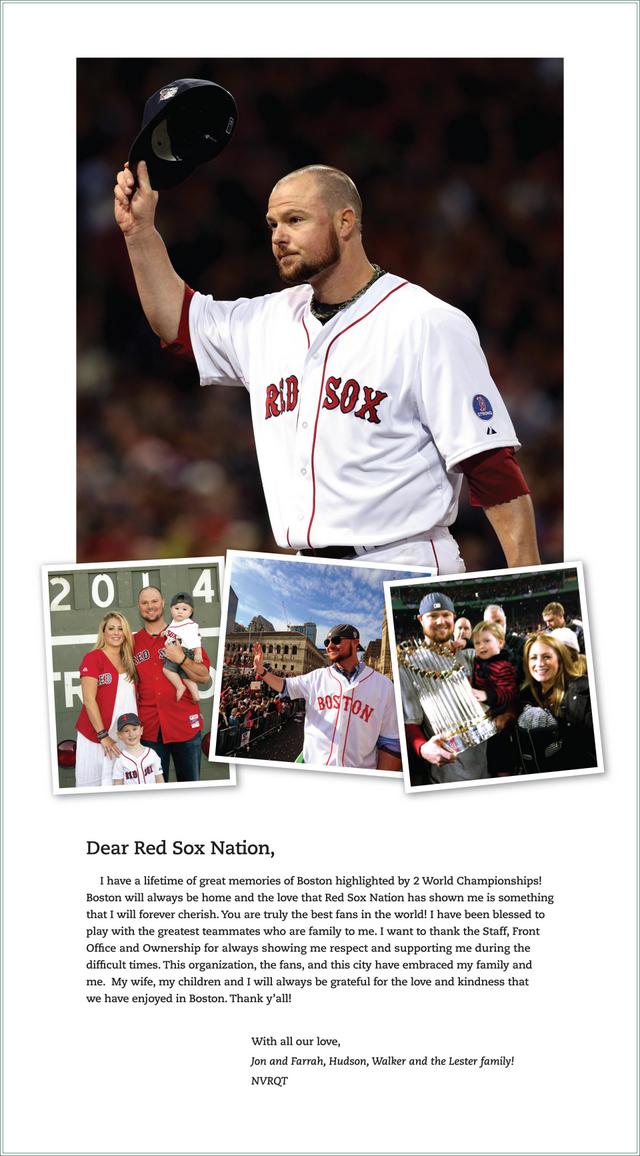 On Sunday, Jon Lester chose to say goodbye to Red Sox fans by taking out a full page ad in the
Boston Globe
, thanking Red Sox Nation for a lifetime of great memories.
Here is the full text from the ad:
Dear Red Sox Nation,
I have a lifetime of great memories of Boston highlighted by 2 World Championships! Boston will always be home and the love that Red Sox Nation has shown me is something that I will forever cherish. You are truly the best fans in the world! I have been blessed to play with the greatest teammates who are family to me. I want to thank the Staff, Front Office and Ownership for always showing me respect and supporting me during the difficult times. The organization, the fans, and this city have embraced my family and me. My wife, my children and I will always be grateful for the love and kindness that we have enjoyed in Boston. Thank ya'll.
With all our love,
Jon and Farrah, Hudson, Walker and the Lester Family
On Saturday, Lester made his first appearance with the A's after being acquired at the trade deadline. The southpaw held the Royals to three runs in 6.2 innings to earn his first win in an A's uniform.
Via
Eye on Baseball