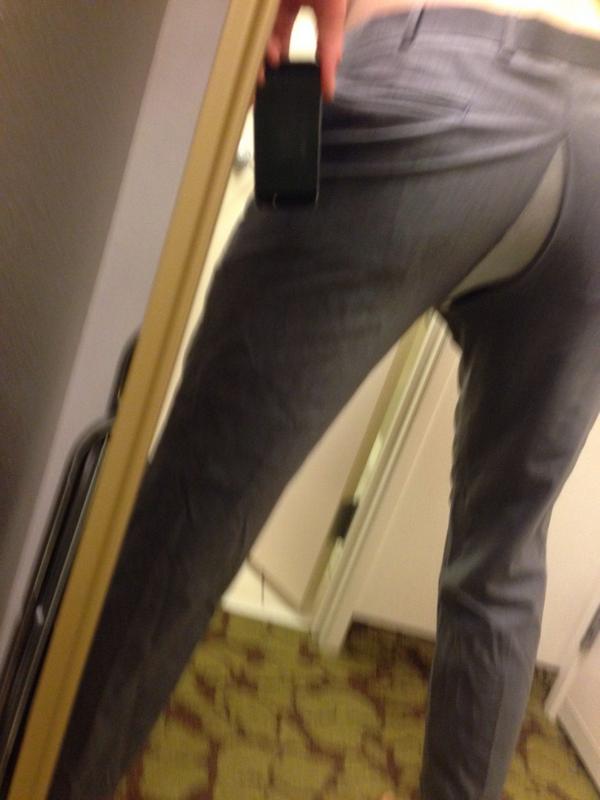 Chris Wood was among the leaders at the PGA Championship after he recorded a 66 for the first round on Thursday. His score is even more impressive when you consider that he played half the round with a rip in his pants.
The England native tweeted out the photo seen above and admitted that the wardrobe malfunction occurred when he was reading a putt on the second hole of the day.
"They can all see my underpants," he said. "So it was quite embarrassing."
"Can you imagine? I'm 6-6 with a massive hole in my trousers in America," Wood said. "I'm going to get heckled for fun, aren't I? I just blanked out, to be honest. Everyone was laughing at me as soon as I hit my tee shot."
Fortunately, Wood was able to borrow some pants from a club pro about midway through his round.
Because Wood doesn't want history repeating itself, the golfer went prepared for round two on Friday by packing two extra pairs of trousers, just to be safe.
Going prepared today.. pic.twitter.com/IxnNxZDvET
— Chris Wood (@Chris3Wood) August 8, 2014
Somewhere SpongeBob SquarePants is chuckling to himself right now.
Via
Eye on Golf