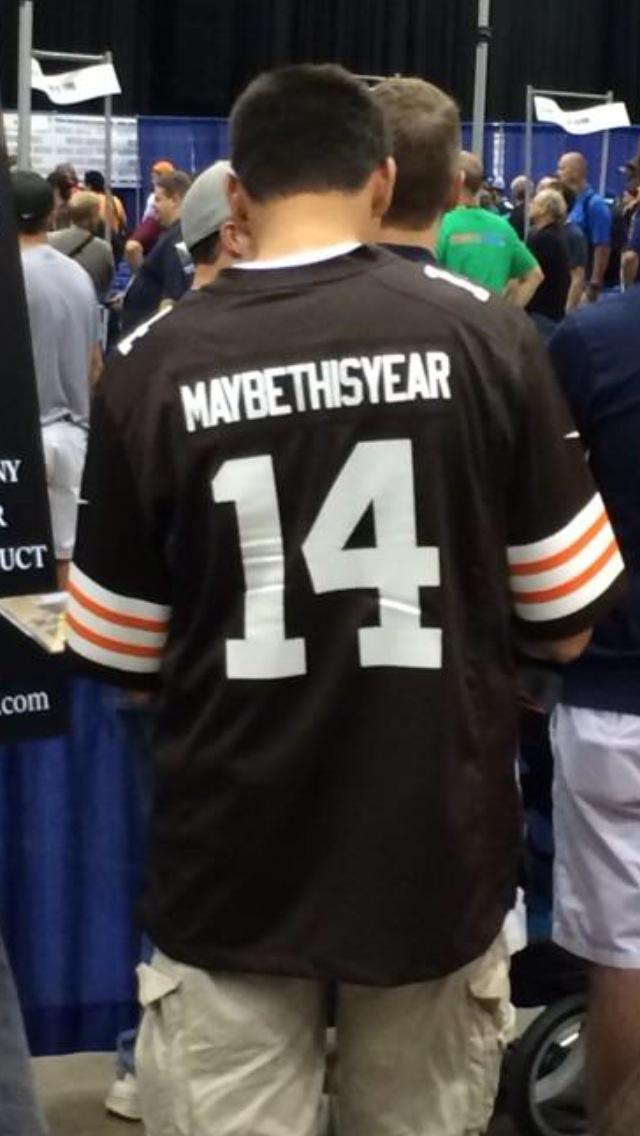 The Cleveland Browns have been irrelevant in the NFL landscape for quite some time now. And Browns fans are very much aware of this cringeworthy fact.
However, there is hope yet again in C-Town after the Browns selected polarizing quarterback Johnny Manziel in the first round of this year's draft, leaving some to believe that 2014 could be their year.
With that in mind, check out the custom jersey one Browns fan sported recently with the letters "MAYBETHISYEAR" scrolled across the name plate.
For the sake of Browns fans, hopefully something positive happens soon, because even Cubs fans are beginning to feel sorry for them.
Via
Bleacher Report