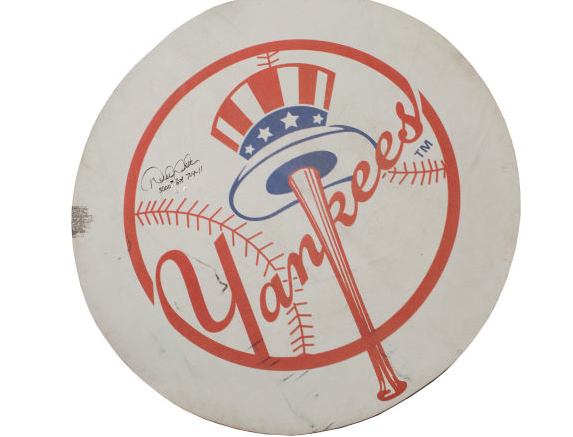 How much is an on-deck circle worth that was used just prior to a player joining the exclusive 3,000 hit club? Apparently, the cost for such a historic item is valued at $16,730, which is the price the winning bidder paid at auction for it on Thursday.
For the record,
Derek Jeter
recorded his 3,000th hit on July 9, 2011, when he blasted a home run off Tampa Bay ace David Price. Jeter finished the game with five hits in five at-bats, thus, making him only the second player to notch five hits on the day he eclipsed the 3,000 mark (the first was Craig Biggio).
Furthermore, Jeter is the only member of the 3,000 hit club to record all of his hits as a member of the New York Yankees. All told, only 28 players in major league history have reached the 3,000 career hits mark.