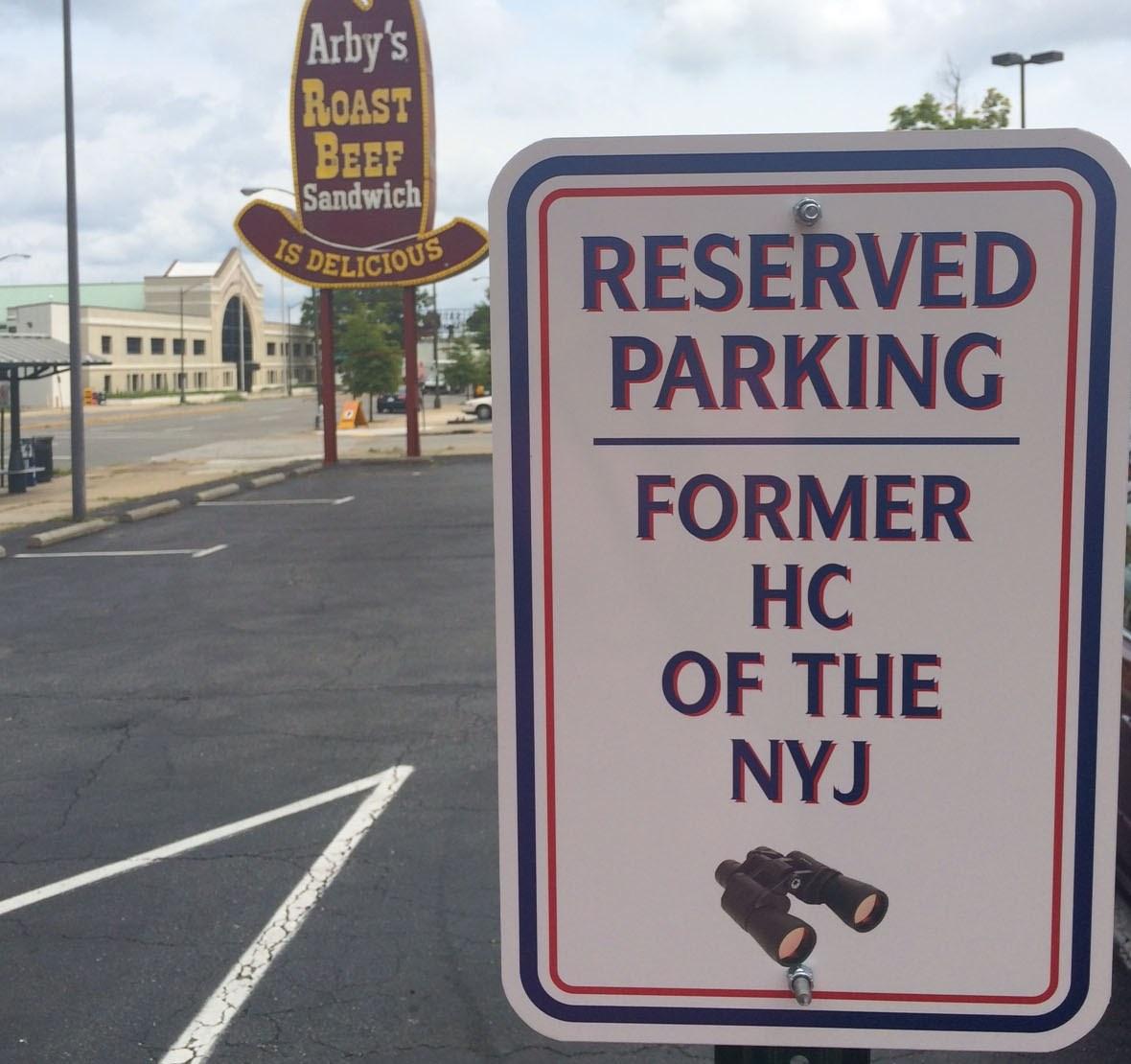 Bill Belichick won't have to worry about finding a parking spot if he rolls into a local Arby's this week as his Patriots conduct a joint practice session with the Redskins this week in Richmond, Va.
This is because that particular Arby's has already done Belichick a solid by setting him up with a reserved parking space (seen in the photo above).
The sign is in reference to Belichick being head coach of the New York Jets for a day after replacing Bill Parcells in 1997. Belichick immediately resigned and of course eventually wound up with the Patriots. As for the binoculars, those are symbolic of the infamous Spygate incident.
Via
For the Win