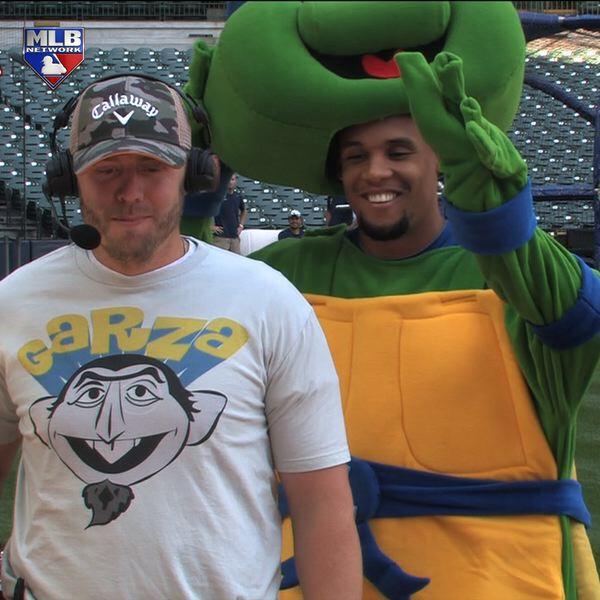 There are so many things to like about this video.
First, you have All-Star centerfielder Carlos Gomez dressed up as a Teenage Mutant Ninja Turtle and dancing around teammate Mark Reynolds during an interview with MLB Network. You also have Reynolds wearing a t-shirt featuring Matt Garza as the Count from Sesame Street.
Check out the video clips below...
Yeah, all seems to be well with the Milwaukee Brewers right now.
Via
For the Win