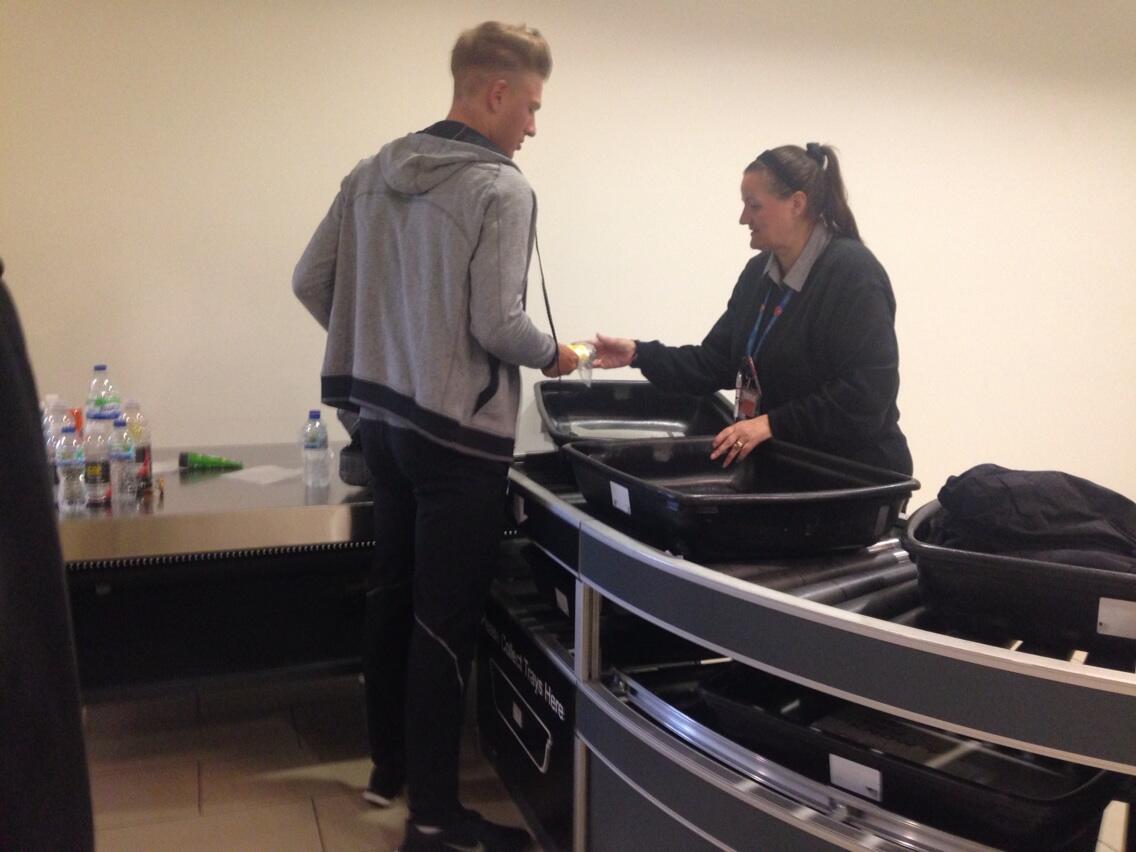 It's been a weird couple of days for Tour de France participants.
A day removed from winning stage three in the Tour de France in London, and another day removed from a fellow rider being
denied by a podium girl
, German cyclist Marcel Kittel went to the airport to fly to France for Tuesday's Stage 4. Before he could board the plane, however, disaster struck as airport security confiscated his air gel from his luggage.
The
photo
seen above serves as evidence.
Poor guy.
Via
For the Win