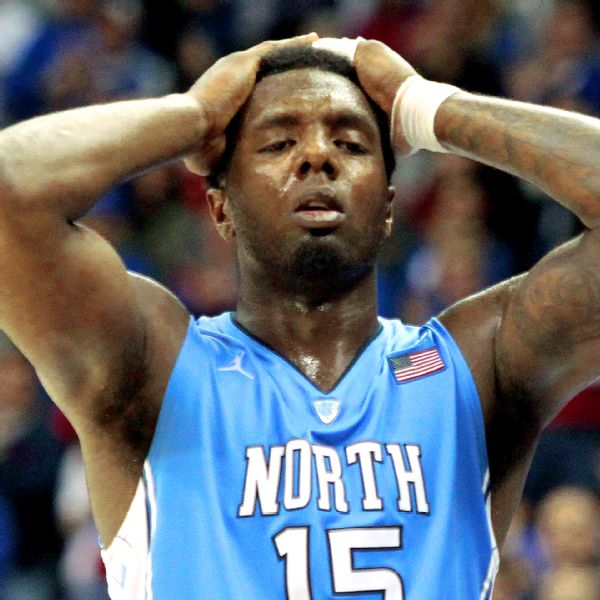 It appears P.J. Hairston finds himself in some trouble yet again.
According to the
Charlotte Observer
, Hairston was involved in a pickup game Sunday afternoon in North Carolina which led to a fight with a high school player. Hairston's agent confirmed the report.
"The other guy pushed (Hairston), and he pushed back. Both shoved each other," Morrow said in a telephone interview.
At that point the altercation escalated into punches, the agent said.
"He swung at P.J., and P.J. swung back," Morrow said, adding "both connected."
Morrow said police were never called in reaction to the incident. A Durham police spokesman said she was unaware of any incident Sunday involving Hairston.
The Hornets issued a brief statement Sunday night, saying they are aware Hairston was involved in an incident and are gathering further information.
This isn't the first time Hairston has ran into trouble with the law. While playing as a student athlete at North Carolina, Hairston was arrested for marijuana possession that later revealed a weapon possession too. He was also suspended for improper benefits surrounding a rental car.
Hairston spent last season in the D-League without an off-court issue before being drafted by the Hornets in the first round of this year's draft. It remains to be seen how Charlotte handles Hairston's incident. But punching a high school kid isn't likely to score points with anyone.
Via
Eye on Basketball