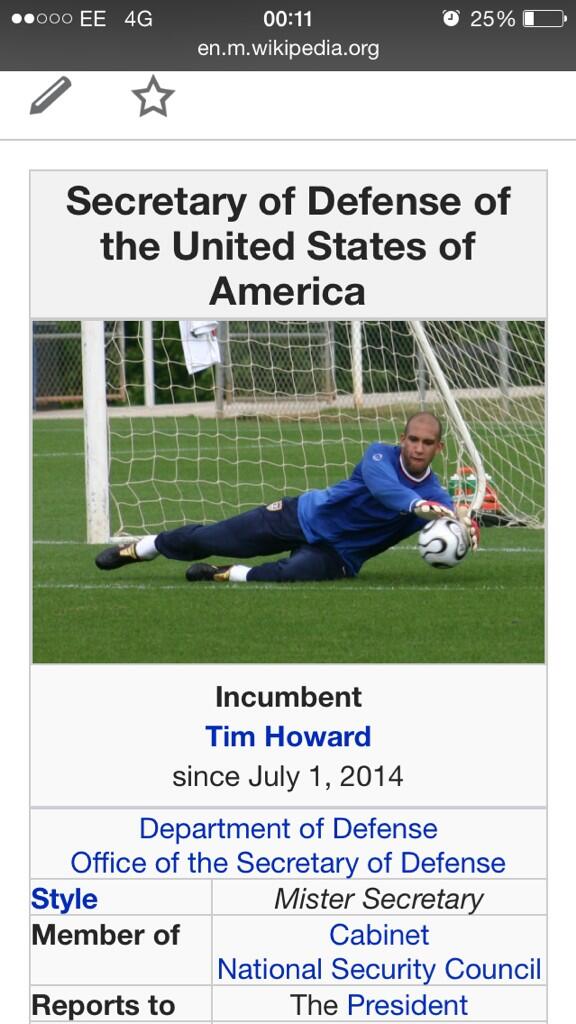 In honor of Tim Howard's superhuman performance against Belgium, someone cleverly changed the Wikipedia entry for the United States Secretary of Defense from Chuck Hagel to Howard.
In case you missed it, Howard recorded 16 saves in the Round of 16 loss, which is something that hasn't been done since 1966.
Unfortunately, the Wikipedia entry was quickly changed back to reflect facts. But I doubt anyone in America would have objected with the Howard edit.
Via For the Win