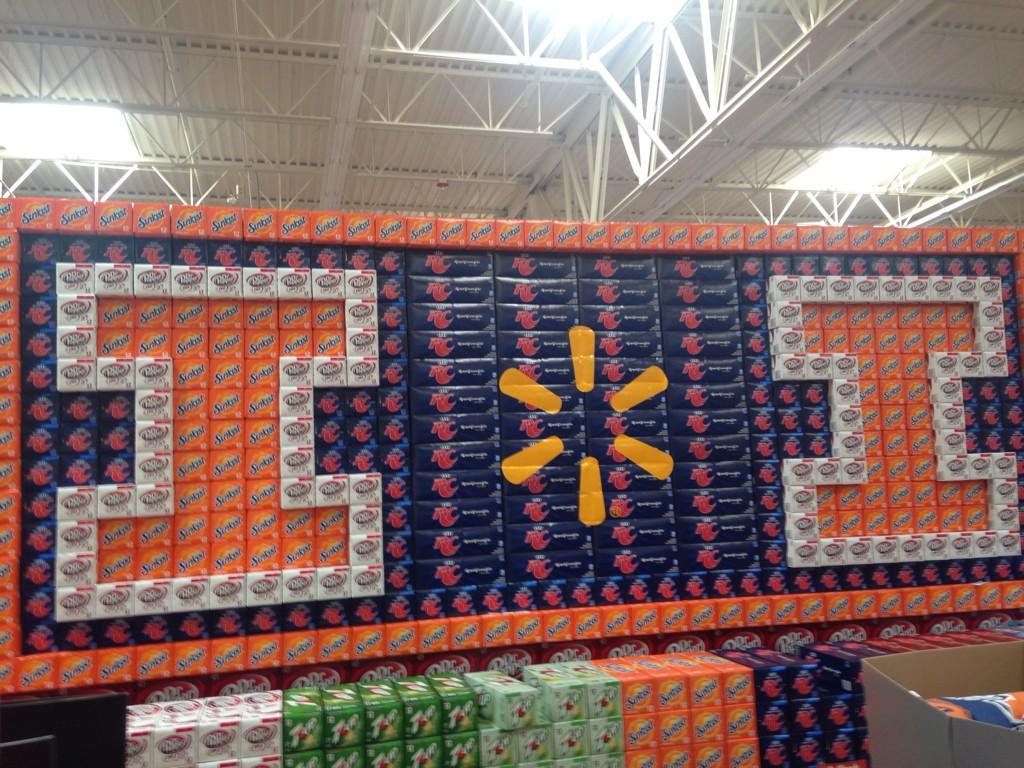 The Walmart in Champaign is gearing up for Illinois football.
Check out this awesome soda display a local sports reporter snapped a photo of during a recent visit. As you can see, the Fighting Illini logo is alive and well among the boxes of pop.
Of course, Walmart wasn't going to let this display stand without putting their own logo smack dab in the middle as well.
Via
For the Win