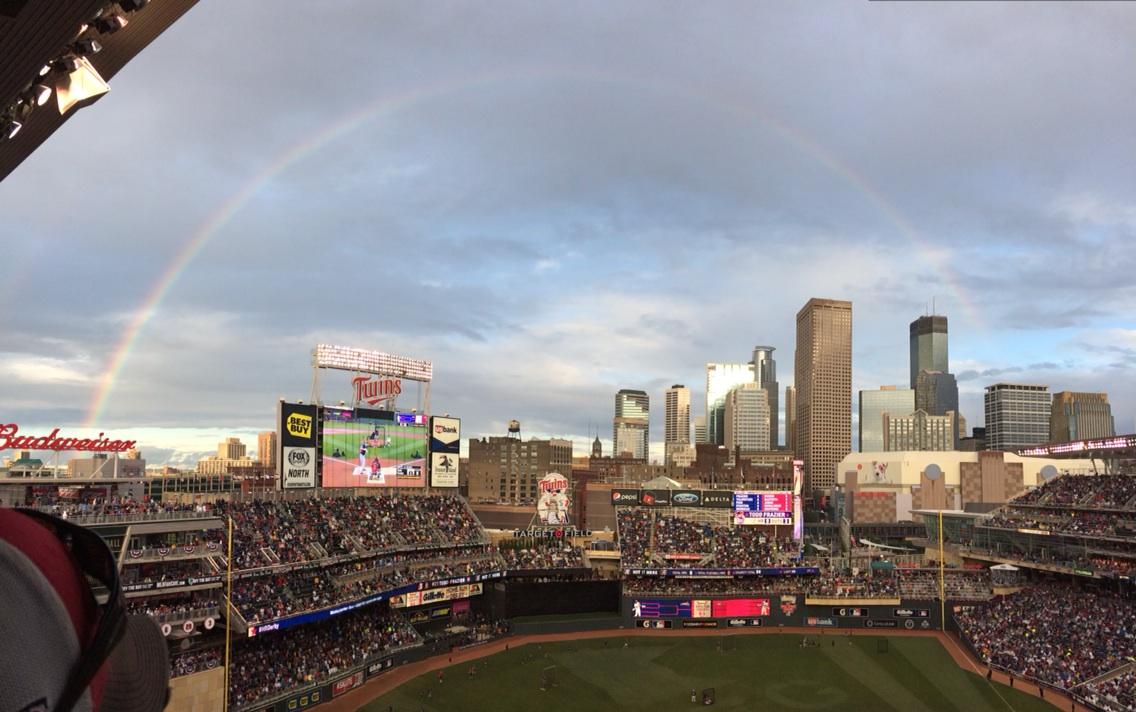 The sluggers competing in the Home Run Derby weren't the only spectacles fans were marveling about at Target Field on Monday.
As you can see from the photo above, Mother Nature would not be outdone as she produced a stunning rainbow over Minneapolis for the festive event.
It almost looks as though it is too good to be true.
Photo: @
kwatt