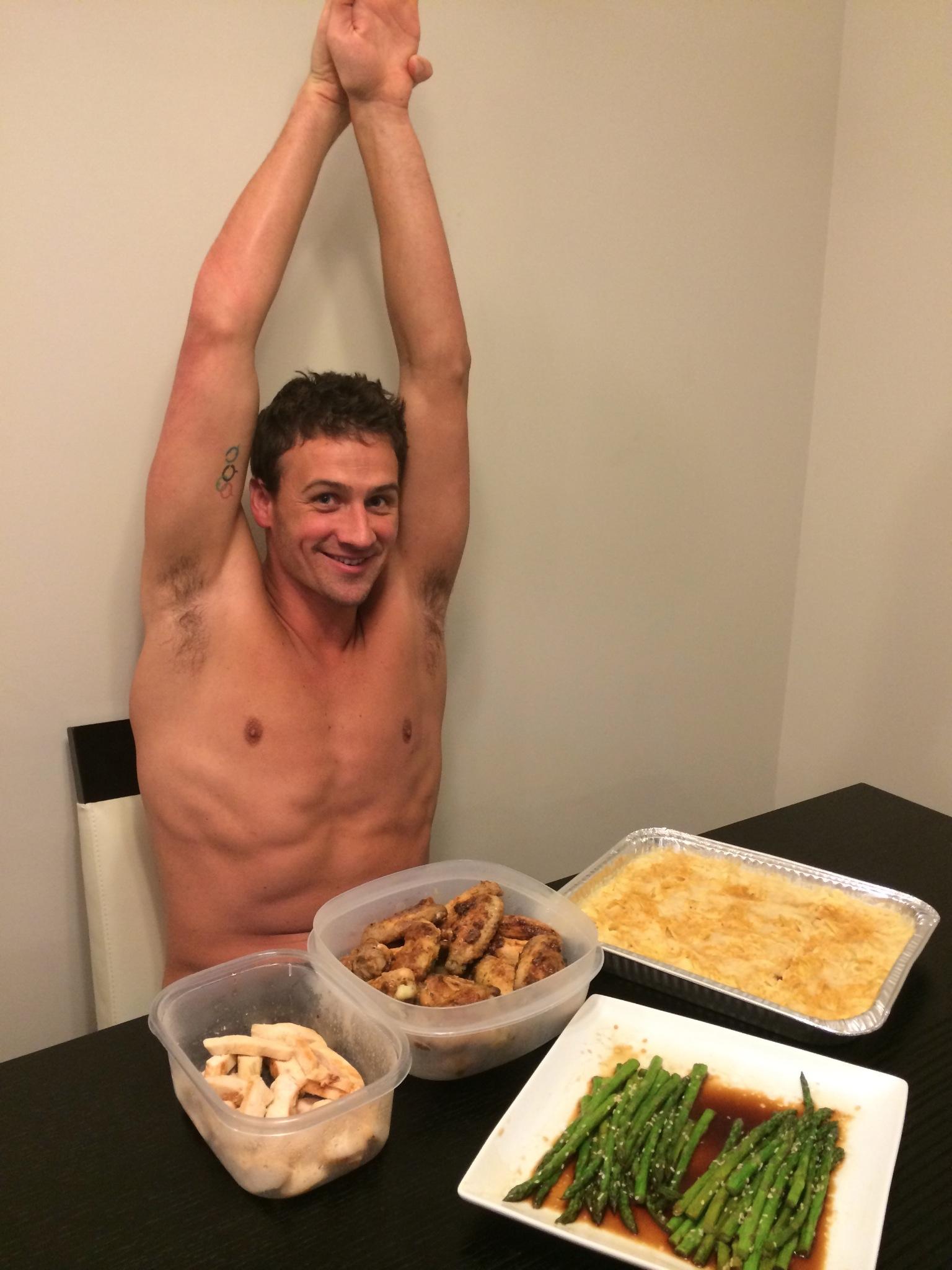 While most people keep in shape by consuming fewer calories, Ryan Lochte is not most people, as clearly evidenced by the 10,000-calorie meal he recently shared on Twitter.
Chicken? Check? Asparagus? Check? What appears to be macaroni and cheese? Check.
Hopefully the Olympic swimmer observes the 30-minute wait time between devouring this meal and hopping back into the pool.
Via
For the Win