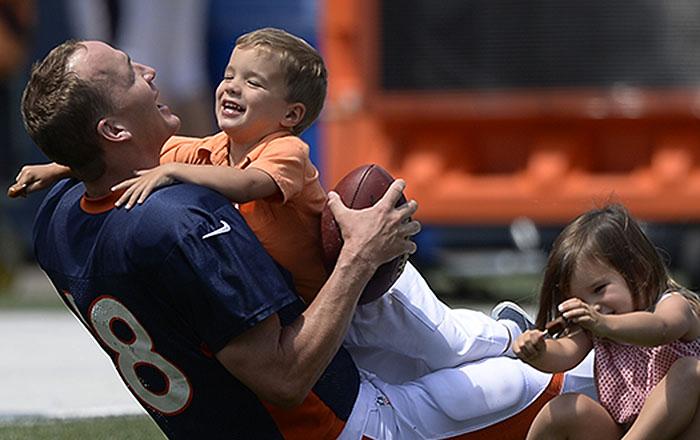 As quarterback, tackling Peyton Manning during practice is pretty much off limits to his Denver Bronocs teammates.
But apparently the same rules don't apply to Manning's son as the little guy took down his Hall of Fame-bound dad in a recent practice.
The end result is an adorable photo of Manning, his three-year-old son and daughter.
Via
Bleacher Report