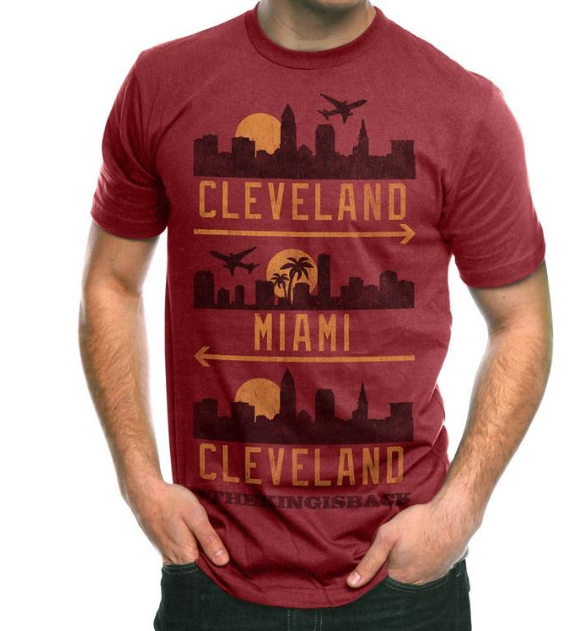 When it comes to fans, sometimes their loyalty to a player is much greater than to a team. For fans of LeBron James, this is definitely the case.
So, the folks at True Rivalry wanted to cash in on this theme by creating the ultimate shirt highlighting the bandwagon nature of LeBron fans.
From Cleveland, to Miami, back to Cleveland...this shirt says it all.