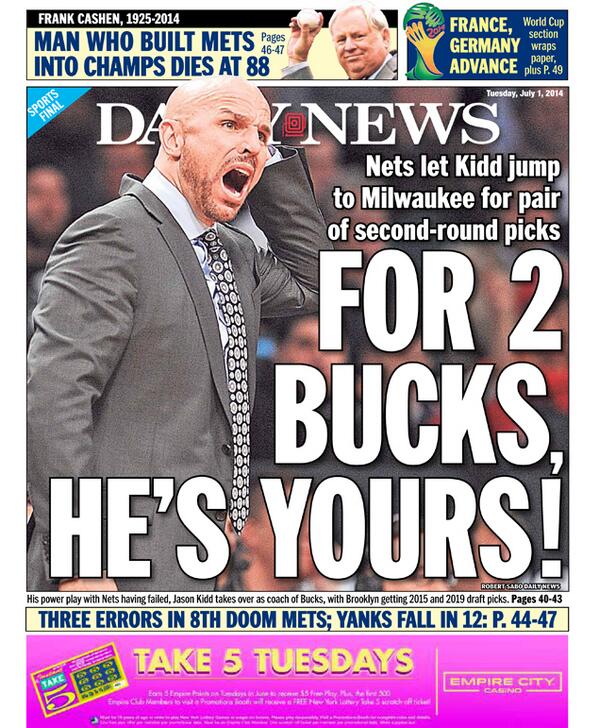 For a pair of future second round draft picks, Jason Kidd was traded by the Brooklyn Nets to the Milwaukee Bucks on Monday.
Seen above is the back cover of the New York Daily News on Tuesday.
If you can't tell, Brooklyn fans seem to be happy to part ways with Kidd.