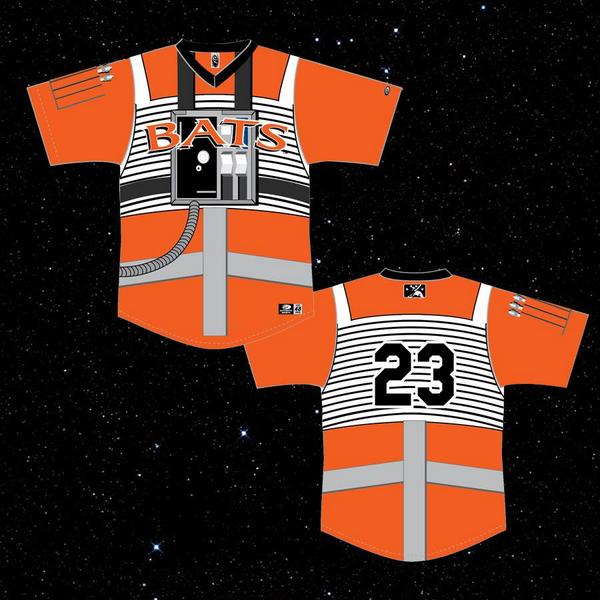 On July 27, fans who stroll into Louisville Slugger Field to watch the Louisville Bats play are in for a treat.
This is because the Triple-A affiliate of the Cincinnati Reds is set to wear the Star Wars-themed threads seen in the photo above.
May the force be with the whole crowd that evening.
Via @
LouisvilleBats