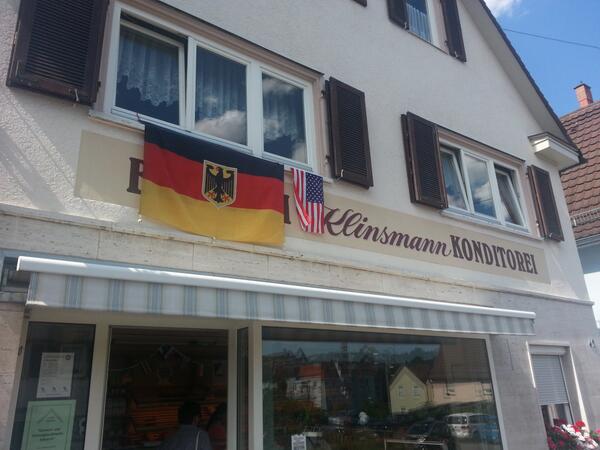 The dust is still settling on Germany's historic 7-1 beatdown of Brazil on Tuesday in the World Cup. But enough time has passed for Jurgen Klinsmann and his family to have some fun at Brazil's expense.
For reference, Klinsmann's family has a bakery in Stuggart, Germany in which they sell delectable pastries and such. On Wednesday, the family baked up some special treats in commemoration of Germany's momentous victory.
Ah, salt to the open wound of Brazilian futbol fans.
Via
Bleacher Report