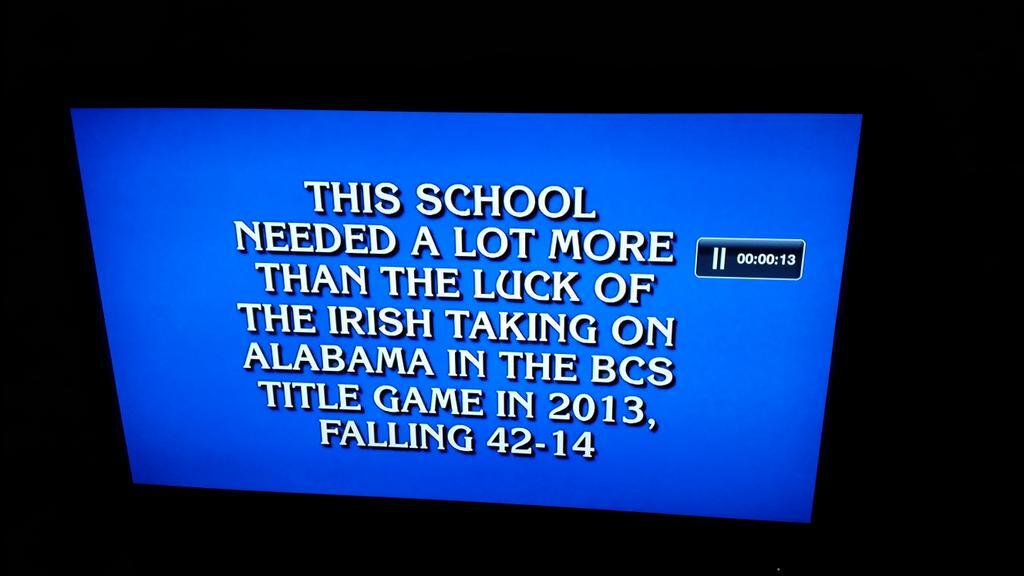 Jeopardy!
held nothing back Tuesday when the show decided to take a shot at Notre Dame football's performance in the 2013 BCS championship.
Needless to say, it was a night Fighting Irish fans would assume to forget forever. But it seems Alex Trebek is trying his best to do otherwise.
As bad as that night was for Notre Dame supporters, it was nowhere near the level of disappointment Brazil soccer fans felt today as they watched their host squad get dismantled by Germany.
Via
For the Win