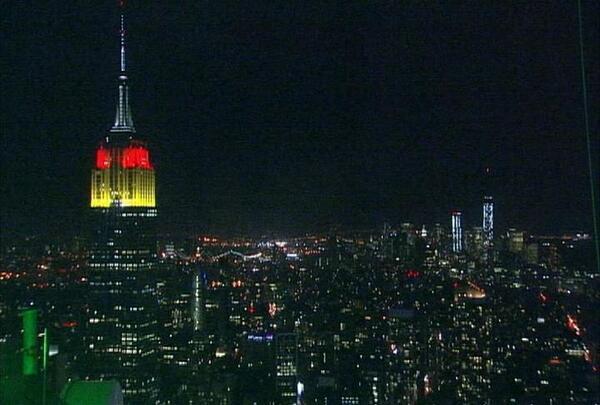 As it has with big events in the past, the Empire State Building commemorated a special achievement Sunday night by illuminating the colors of the aforementioned team.
In this case, that team just so happened to be Germany after it knocked off Argentina in the World Cup final earlier in the evening. The Germans won thanks to a late goal in extra time.
I'm all for giving credit where credit is due, but I'm not sure how I feel about proudly displaying a foreign flag in the greatest city in America. How about you?
Via
For the Win