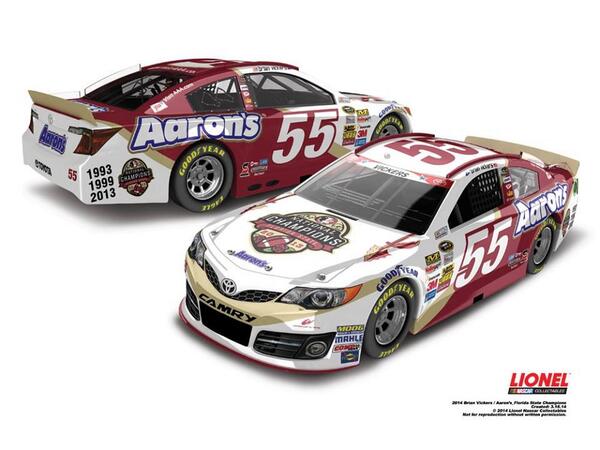 Fans of the Florida State Seminoles will have a reason to tune in and watch Brian Vickers race in the Coke Zero 400 with weekend.
This is because Vickers is all set to honor Florida State's national championship in football by driving the themed car seen above.
As you can see, the car design includes a decal of Florida State's championship logo on the hood while Vickers will wear a drivers suit with the schools colors as well.
Via For the Win