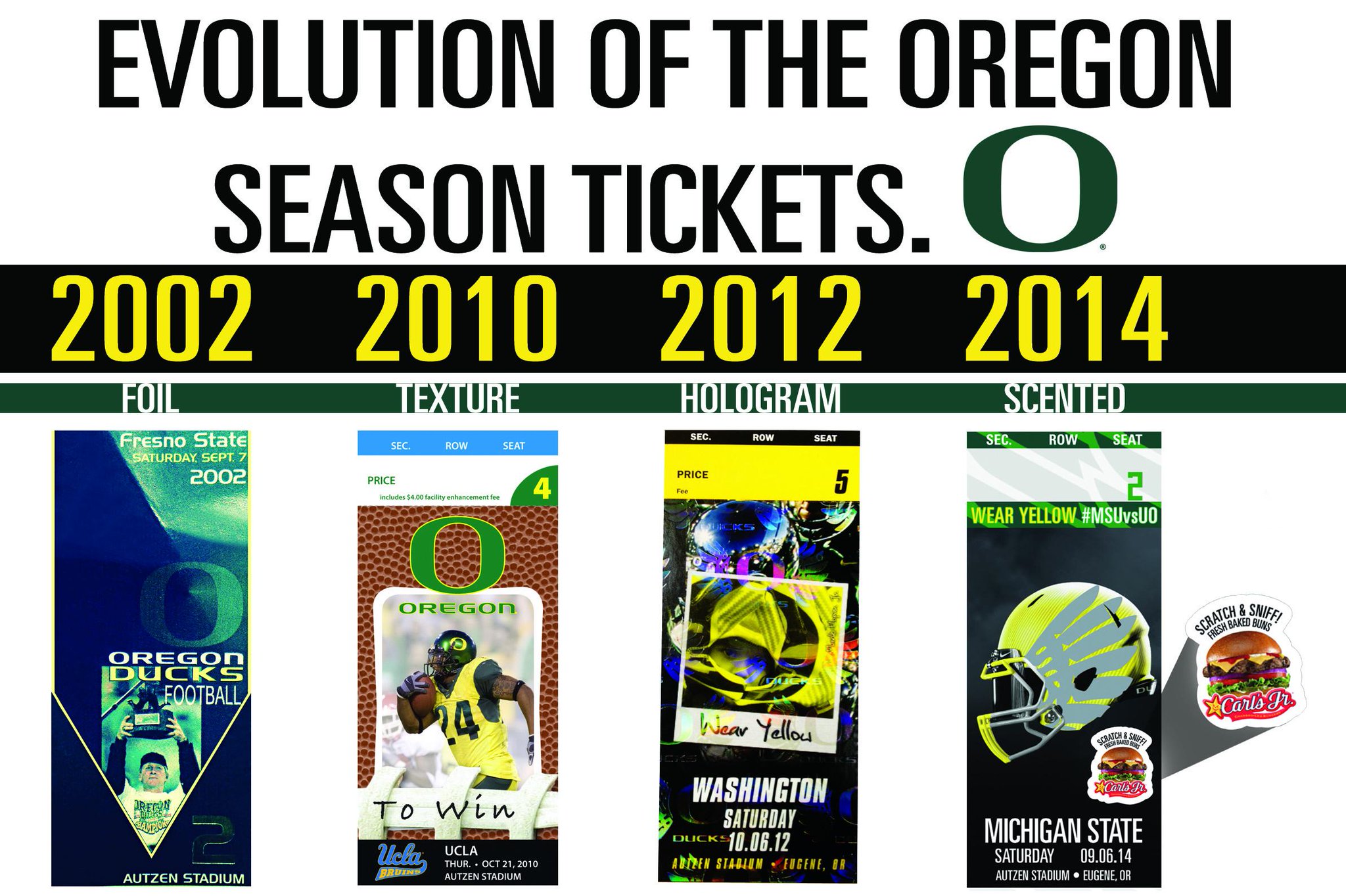 We can always count on the Oregon Ducks football program to be on the cutting edge of innovation.
In the past, the Ducks have turned heads with their uniforms. Now it seems the football program is garnering attention once more with the introduction of scratch-and-sniff tickets.
According to Darren Rovell of ESPN, the Ducks have partnered with Carl's Jr. to sponsor 140,000 scratch-and-sniff season football tickets. College football and burger-scented tickets: How American is that?
Aside from the scratch-and-sniff, Oregon is also rolling out three other ticket designs: a foiled for Fresno State, a textured for UCLA and a hologram for Washington.
Awesome.
Via
For the Win