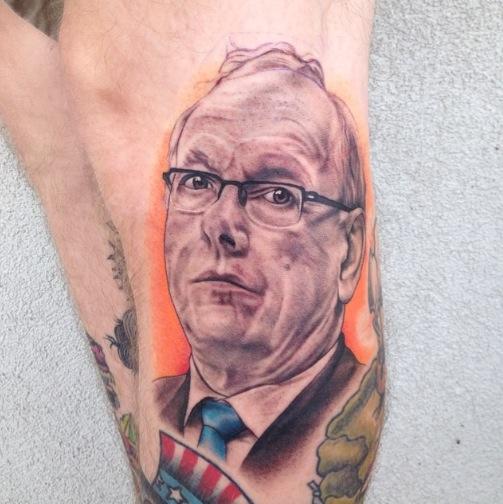 Jim Boeheim has some sage advice for the Syracuse Orange fan who decided to get a tattoo of Boeheim's face on his leg this week. And the advice given by Boeheim comes in the typical sarcastic manner we have grown accustomed to from the Hall of Fame coach.
Speaking to
Jeff Goodman of ESPN
, Boeheim proclaimed that he "would wear long pants" for the rest of his life if he were the fan.
The fan who got the ink is Syracuse native Rich Miner. Miner said he pulled the trigger on the tattoo because of what the Orange has meant to him for most of his life. His father worked at the Carrier Dome and his love for basketball was really sparked by the Orange when he was a kid.
Via
For the Win