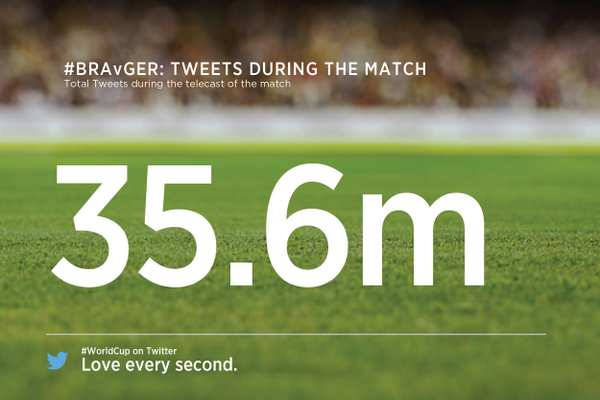 On Tuesday, Germany obliterated host country Brazil, 7-1, in the World Cup. The win effectively advanced the Germans to the finals while the Brazilians were left in utter shame and humiliation.
The defeat wasn't all bad for Brazil though. If it is any consolation, the country's massive collapse helped make the semifinal match the most-discussed single sports gave ever in the history of Twitter.
According to Twitter Data, the game garnered 35.6 million tweets during the telecast of the match.
Via @
DarrenRovell