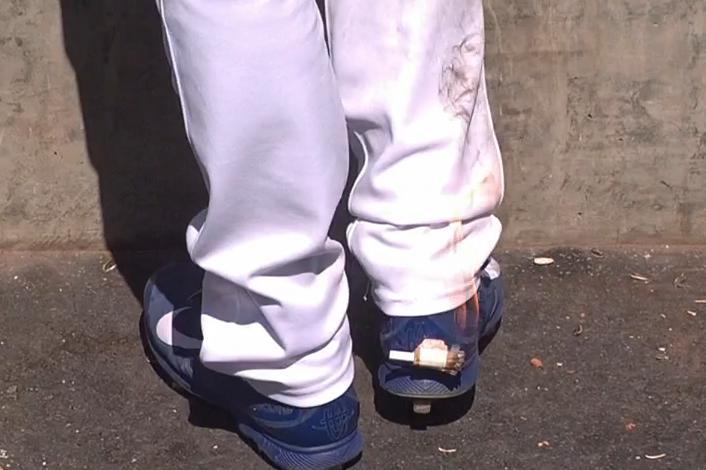 There are a lot of people still chuckling about the hot foot prank the Los Angeles Dodgers pulled on outfielder Scott Van Slyke over the weekend. However, the fine folks at the Los Angeles Fire Department aren't among them.
In case you missed it, video of Slyke's cleat set ablaze in the dugout by sly teammate Josh Beckett went viral this weekend, even going so far as making national headlines.
This has sparked (pardon the pun) Captain Jaime Moore from the LAFD to warn the public about the dangers of playing with fire. Oh, and to also condemn the prank."These guys are supposed to be role models and playing with fire is not a joke."
Moore told TMZ Sports. More also added that he would he happy to offer a stop, drop, and roll lesson with the club in case any such fires occur in the future.
TMZ Sports also caught up with Tom Olshanksi, Director of External Affairs for the United States Fire Administration, who had this to say, "We work tirelessly to warn people of the dangers of fire and to see it celebrated by professional athletes, on TV and in front of kids, is frustrating."Well said, guys.
As comical as the prank was, it's only comical because everyone turned out to be alright. It would've been a much different story if someone had gotten hurt.The old adage of "don't play with fire" still reigns supreme