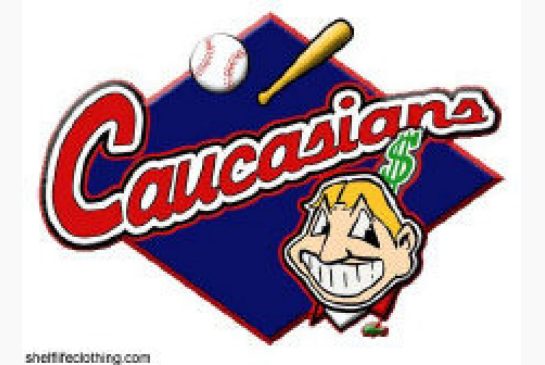 In an attempt to raise awareness about the Cleveland Indians' use of the Chief Wahoo logo, the Toronto Star recently came across the following t-shirt design, which is an obvious jab at the Indians nickname.
As you can see, the logo features the word "Caucasians" with the logo of Chief Wahoo altered to reflect a dollar sign dressed as headwear.
Apparently, the t-shirt is a hot item on an indian reservation in Ontario.
Via
Eye on Baseball