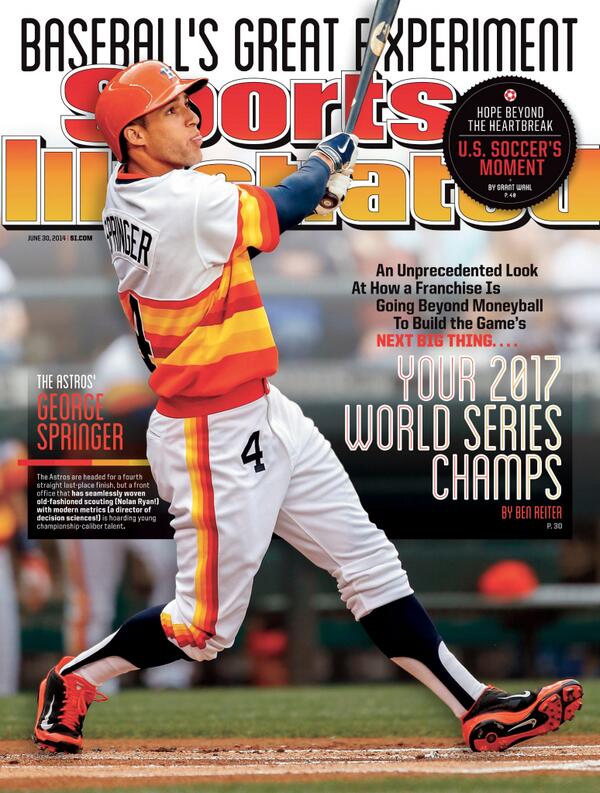 No team in professional sports has lost more games over the last few years than the Houston Astros. After all, the slumping franchise has lost at least 106 games in each of the last three seasons. But this fact hasn't prevented the fine folks at Sports Illustrated from projecting the Astros to win the 2017 World Series.
What's that? You don't believe me? Just check out the latest cover of its magazine. SI boldly makes the prediction right there in large font.
To be fair, no MLB franchise boasts the wealth of talent at the minor league level than Houston does. Plus, prospects like George Springer and Jon Singleton are already making their presence felt in the big leagues. So perhaps the future is bright for the lowly Astros? But it won't be easy getting out of the American League West basement against the likes of Oakland, Los Angeles, Seattle and Texas.
Via
Eye on Baseball