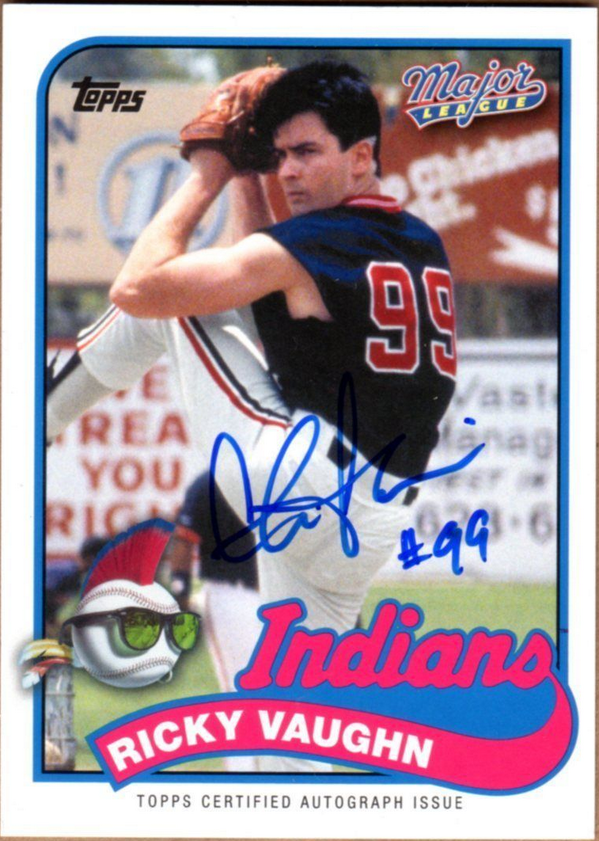 Charlie Sheen has appeared in a lot of movies and television shows over his career. But perhaps his most memorable role came as the rambunctious Ricky "Wild Thing" Vaughn in Major League.
To pay tribute, Topps created a set of cards featuring some of the fictional characters from the baseball classic, including Ricky Vaughn. Some of the cards are even autographed by the actors themselves.
This one in particular was apparently sold for $885 on eBay recently. Thus, making Ricky Vaughn the most coveted reliever card in all of professional baseball.
Via
eBay