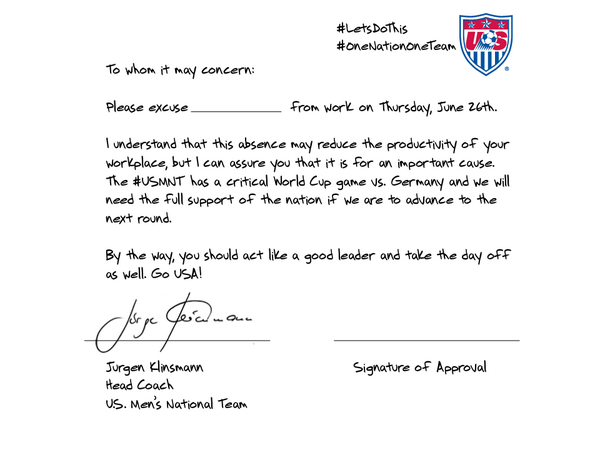 The United States is set to battle Germany in a pivotal World Cup match Thursday afternoon. And Jurgen Klinsmann has any of you having to work during the game covered with this excuse note.
In case you didn't know, the contest is set to begin at noon eastern standard time, which is problematic for the average-working American.
There is no guarantee the note from Klinsmann will work. But it's worth a try.
Via
Bleacher Report