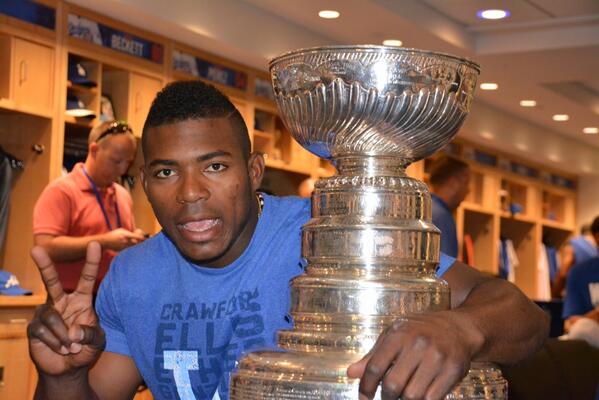 For those of you who have always longed to see Yasiel Puig pose with the Stanley Cup, here you go.
Fresh off their championship win, the Los Angeles Kings made their way to Dodger Stadium on Tuesday to garner some more praise from the local. It was a festive occasion which featured many Dodgers players, including Puig, taking time out of their pre-game routine to snap a photo beside Lord Stanley's Cup.
On a related note, will we see Puig pose with a World Series trophy one day?
Via Hardball Talk