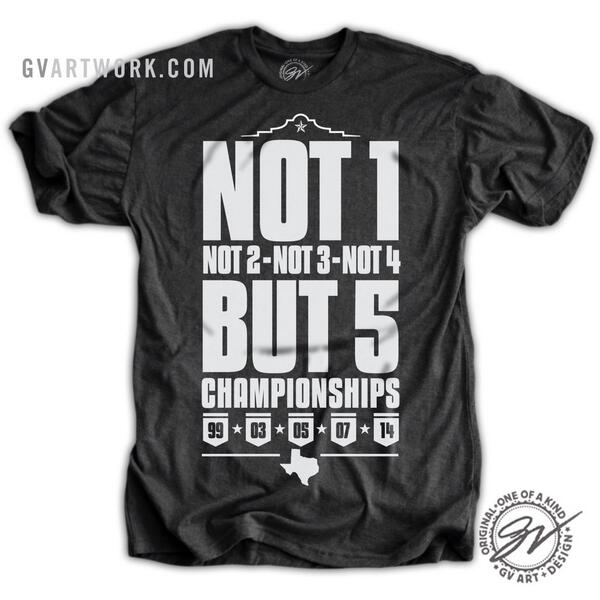 Hey, remember when LeBron James made the infamous "not one, not two, not three..." speech about the number of championships the Heat would win during his tenure with the team? Of course you do. Who could forget that fateful moment?
Well, the San Antonio Spurs threw a monkey wrench into those plans by stealing the NBA title away from Miami last night. And it didn't take long for a championship shirt to pop up which mocks the speech. That shirt can be seen in the photo above.
For those of you who don't remember the speech, here is video of the Big Three getting introduced at AmericanAirlines Arena from 2010.
Via
Bleacher Report