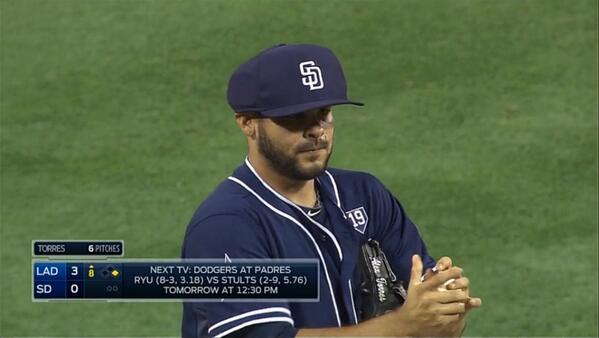 Apparently, here is a cost attached to staying safe for major league pitchers. And that cost is sacrificing comfort and style.
San Diego Padres relief pitcher Alex Torres is certainly evidence of this fact after becoming the first MLB hurler to sport the new protective caps last night against the Dodgers. As you can see, the protective cap is extremely bulky and very noticeable.
Did anyone else think of
The Great Gazoo
when they saw this?
Via
Bleacher Report