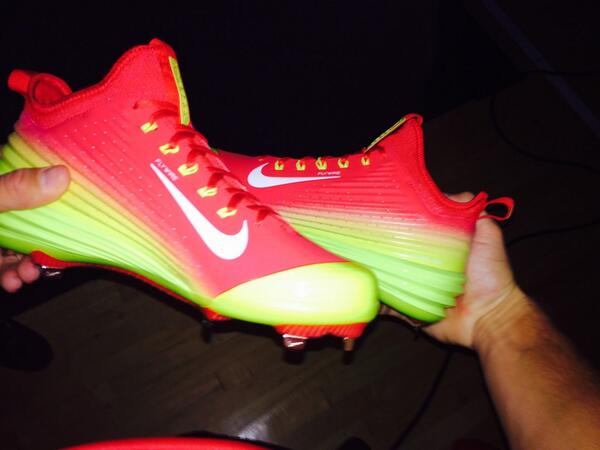 Nike knows the value of a young and marketable star such as Mike Trout. This is why the sporting goods giant has hitched its wagon to the exciting Angels outfielder.
On Friday, Trout unveiled the new signature spikes given to him by Nike for all to see on Twitter. As you can see from the photo, the cleats sure don't lack any radiant color.
On a related note, Trout is the first baseball player to have a signature Nike shoes since Ken Griffey Jr. And that is quite an accomplishment in and of itself.
Via
For the Win