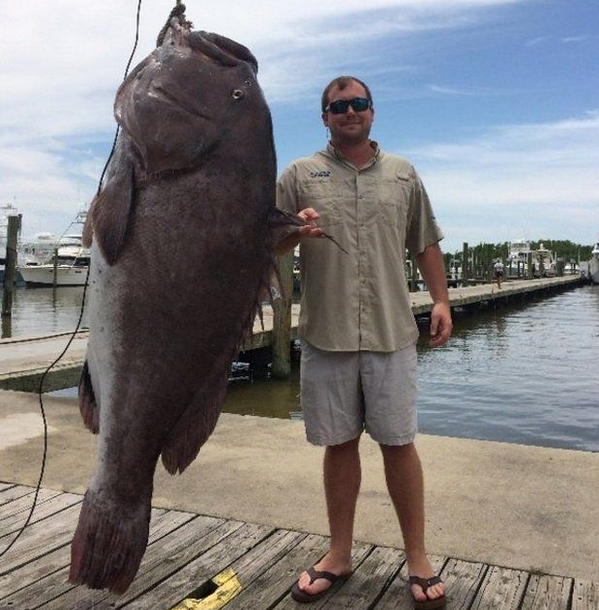 Put down your rod and reel, guys. This man has you beat.
Seen here is Houston native Cullen Greer posing beside a whopper of a fish he snagged in the Gulf of Mexico. This right here is a 297-pound warsaw grouper and it reportedly took 30 mintues to haul the sea monster in.
From NOLA.com:
The trophy grouper measured 6 feet, 6 inches in length and had a girth of 6 feet.
If the catch is verified by the Louisiana Outdoor Writers Association, it will rank as the fifth-largest warsaw grouper ever brought to port in Louisiana.
Wait, what?
There were really four verified warsaw groupers that were bigger and have been caught before in the state of Louisiana? Holy smokes.
Remind me not to venture too far out in the Gulf of Mexico the next time I'm in the area. There could be monsters bigger than this waiting to eat me alive.
Via
For the Win