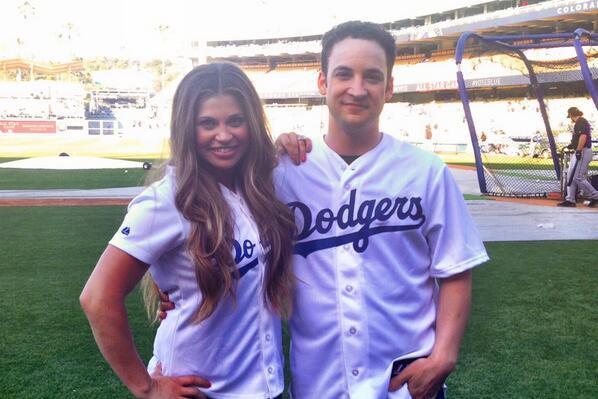 There was once a time when
Boy Meets World
was the best show on television. This is no exaggeration.
The show offered a little bit of everything for its adolescent viewing audience: awkward teenage situations, sibling spats, quarrels with parents, life lessons learned, and of course romance.
The romance part of the show was fueled by Cory Matthews and Topanga Lawrence. On Wednesday, the duo was reunited again at the Los Angeles Dodgers game, mostly to promote their new called
Girl Meets World
, where the couple is all grown up and have become the parents of teenagers.
Via
Bleacher Report