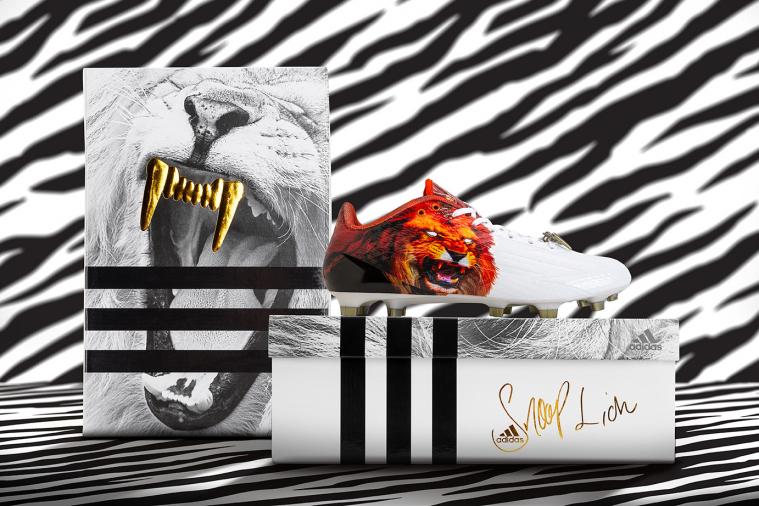 If you like Adidas and Snoop Lion, then these limited edition cleats unveiled today are going to knock your proverbial socks off.
Here is the scoop on the new Adizero 5-Star Snoop Lion kicks:
The first celebrity cleat collaboration from adidas, Snoop's 5-star is done-up with gold cleat tips and detailing with an all-white toe box and roaring lion printed from the mid-foot to heel. The sockliner and ankle collar feature a sublimated lion fur inspired print and the lace jewel is a lion tooth grill modeled after one of Snoop's personal chains. Snoop detailing also includes a Snoop Lion signature printed across the tongue.
Don't let the exotic design fool you. At just under seven ounces, these cleats are designed to increase acceleration and provide maximum support too. So they aren't just for show.
"As an avid football fan, I'm excited about my cleat collab with adidas," said Snoop. "The cleats are not only made for top performance, but specially designed by me—so get ready to be suited and booted, dipped and whipped like me."
The cleats come with a price tag of $120. Save your money accordingly.
Via
Bleacher Report