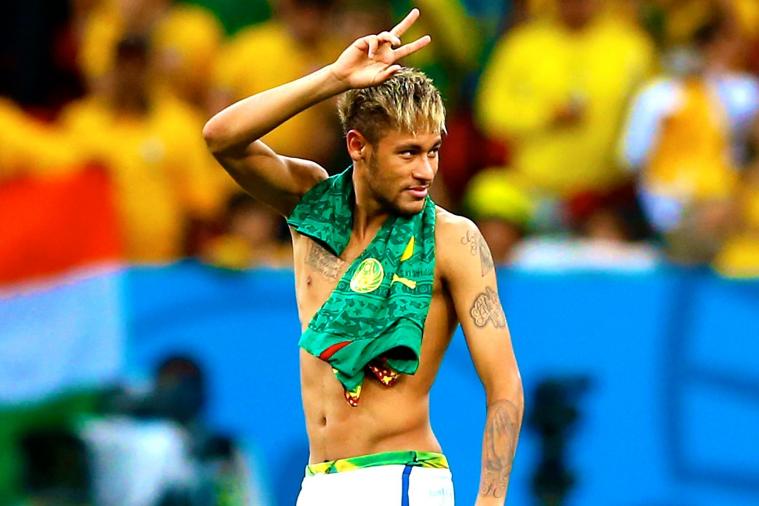 Brazilian striker Neymar is reportedly under investigation after FIFA discovered he might have wore non-sponsored underpants during a World Cup match against Cameroon.
In the aftermath of Brazil's 4-1 win over Cameroon, images emerged (similar to the one seen above) showing Neymar with his underpants slightly exposed. All was well until FIFA noticed the underoos weren't the sponsored brand.
Neymar is now facing a hefty fine for his refusal to don appropriate underwear. The only question is how much will FIFA ultimately decide to dock the free-spirited futbol star?
Via
Bleacher Report