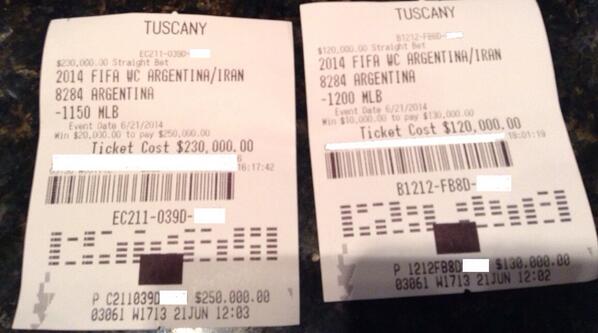 There would have been plenty of people upset if Lionel Messi hadn't netted an incredible goal in stoppage time to lift Argentina past Iran in the World Cup on Saturday. But there would have been none more upset than the bettor who threw down $350,000 for Argentina to beat Iran.
According to ESPN's Darren Rovell, the gambler put down $231,676 in cash at the Tuscan Casino in Las Vegas for Argentina to blast the Iranians. He was so confident in his prediction that he laid down another $120,000 just moments later. Amazingly, the gambler bet all of this to win just $30,000.
The move paid off. But you have to question if the risk was worth the reward.
Via
Bleacher Report