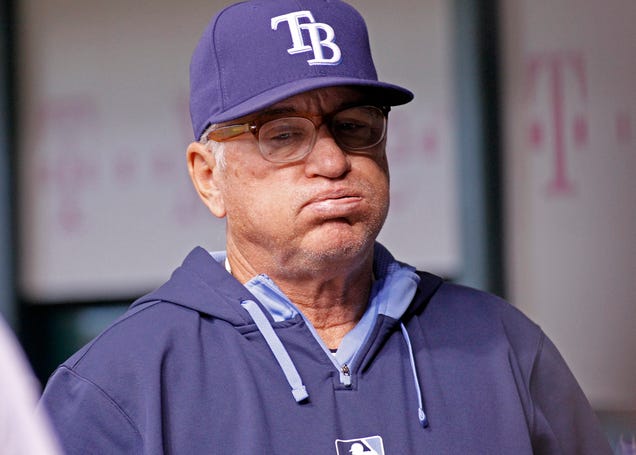 Desperate times call for desperate measures and the Tampa Bay Rays are desperate to turn things around right now.
The Rays entered Monday with the worst record in Major League Baseball. Yes, even worse than the likes of the Cubs and Astros.
So in an effort to right the ship, Rays manager Joe Maddon called upon the services of a medicine man. Here's more on the story from
ESPN
:
Tampa Bay manager Joe Maddon invited 77-year-old tribal elder Bobby Henry to Tropicana Field on Monday in an attempt to help his team, which has the worst record in the majors.
"We just turned him loose on the Trop," Maddon said.
Maddon talked about Henry's "supernatural powers," specifically when it comes to making it rain.
"If it rains in the Trop, I'll be really impressed. That will be his best moment ever," he told reporters.
While it didn't rain inside, a heavy downpour began outside Tropicana Field after Henry's visit, which was noted by the team on its Twitter account.
Unfortunately, the Rays were blanked by the Mariners 3-0 and have now lost 9 of their last 10 games.