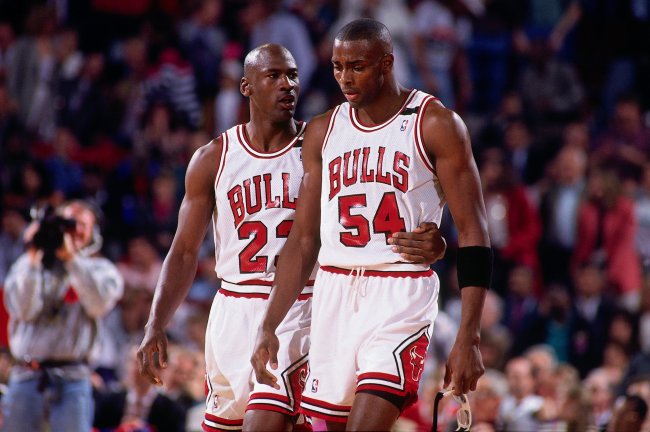 The Miami Heat are currently displaying a dominance that hasn't been seen since Michael Jordan led the the Chicago Bulls in the early-1990s.
Unfortunately, we will never be able to see a match-up between the two powerhouses. But that doesn't mean we can't speculate as to who might win a best-of-seven series. According to former Bulls forward Horace Grant, there is no debate though.
"The Heat wouldn't have had a chance," former Bulls forward Horace Grant said during an appearance on WSCR-AM in Chicago, as relayed by ESPNChicago.com. "We would have locked them up. We would have locked them up. Especially with the rules today, Michael would have had a field day."
For what it's worth, I would probably lay money on the Bulls if push came to shove. However, I don't believe Grant is correct in his assessment that Chicago would run Miami out of the gym. Being confident is one thing. But being arrogant is quite another and Grant alleging that the Bulls would blast LeBron James and the Heat is definitely the latter.
Via
Bleacher Report