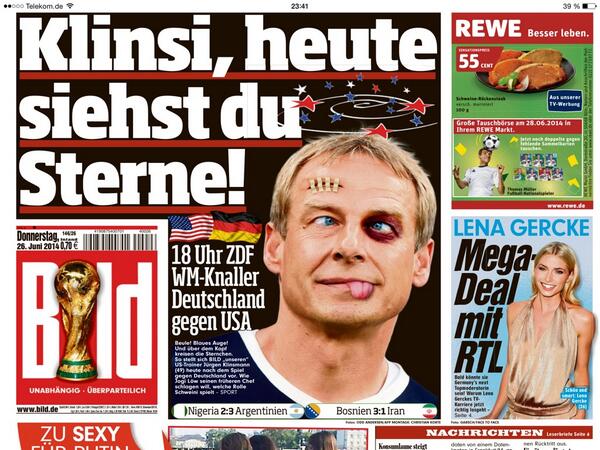 Well, this isn't very nice.
Check out the most recent cover of German tabloid called Bild, a daily circulation of 2.5 million readers, which had some fun at the expense of Jurgen Klinsmann ahead of Germany's showdown against the United States on Thursday.
Klinsmann, a German native, has a long history with the national team the Americans will oppose next. In 1990, Klinsmann led the Germany to the 1990 World Cup by scording 38 goals for his country in 80 caps. In 2006, he managed the German national team at the World Cup.
Both clubs simply need a draw on Thursday to advance to the Round of 16. However, a win for either would give that club the top seed in Group G.
Via
For the Win