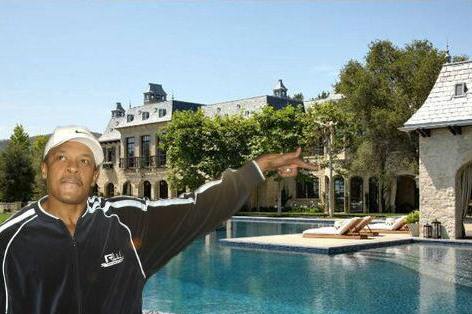 Fresh off selling Beats Music and Beats Electronics to Apple for $2.6 billion, Dr. Dre has decided to invest some of that money into the moated mansion formerly owned by Tom Brady and Gisele Bundchen.
The 18,298-square foot mansion located in Brentwood, Los Angeles has reportedly sold for $40 million. Amazingly, this figure is approximately $10 million less than Brady and Bundchen originally listed it for.
The four-acre property includes a cobblestone motor court, a moat teeming with koi fish, five bedrooms, nine bathrooms, a library/study, a gym, a sauna, seven fireplaces and gardens that surround the estate.
Why any home needs more fireplaces and bathrooms than bedrooms is a mystery to me. But it is what it is and I'm sure Dr. Dre will take full advantage of the amenities by lighting fires and dropping deuces all over the mansion.
Via
Bleacher Report