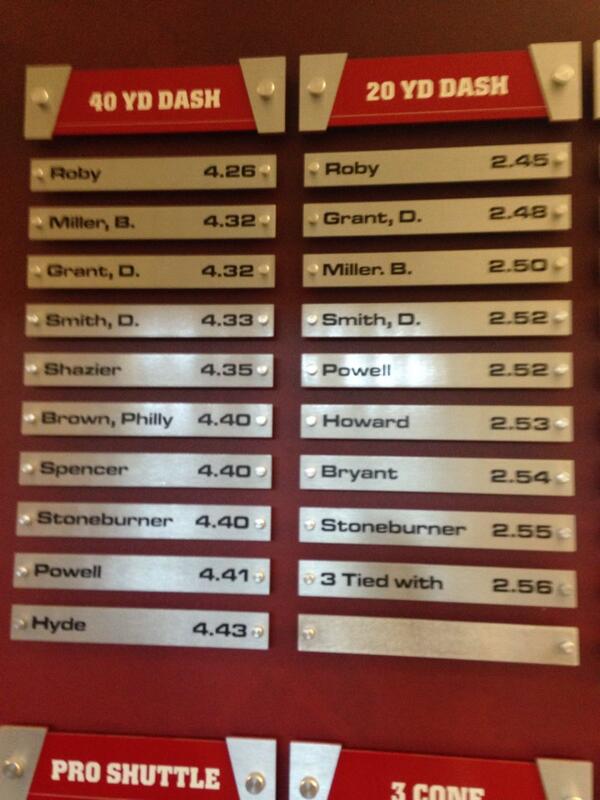 It's common knowledge that Ohio State Buckeyes quarterback Braxton Miller is fast.
However, while on a recent recruiting visit, Class of 2015 recruit Hakeem Bailey noticed that Miller's 40-yard dash time was listed at 4.32 seconds, which had Bailey skeptical.
This is when Miller took notice and presented Bailey a challenge.
"@_Haskeem: lol this man @BraxtonMiller5 really run a 4.3 pic.twitter.com/7nDdvp1F3h" you wanna race?
— BRAXTON MILLER (@BraxtonMiller5) June 4, 2014
To Bailey's credit, he accepted the challenge.
@BraxtonMiller5 lol it don't matter to me! next time I come to ohio we gone race
— H. Bailey (@_Haskeem) June 4, 2014
Via
Bleacher Report