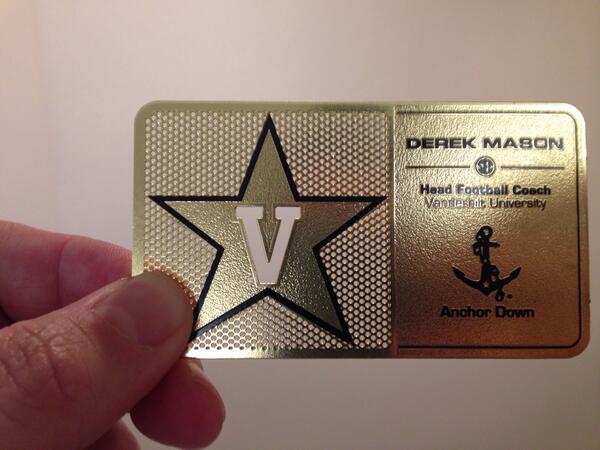 It remains to be seen how new Vanderbilt Commodores football coach Derek Mason fares in Nashville. But it has become extremely clear that Mason boasts the best business cards in all of college football.
Take a look at the card the first-year coach is showing off to explain his credentials. Yes, you guessed it. That card is made of pure gold.
Mason has his work cut out for him to fill the shoes James Franklin left behind for Penn State. But I would venture to say he is off to a great start with this flashy card.
Via
For the Win