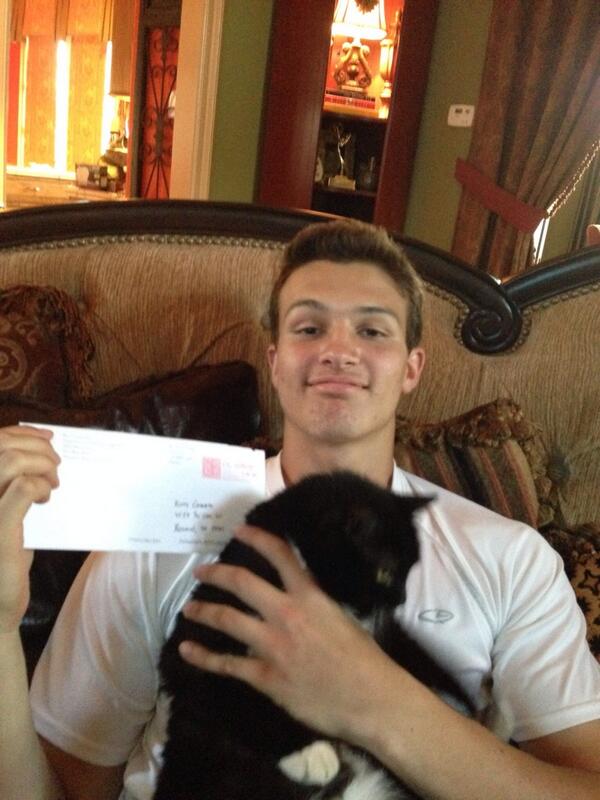 The Rice Owls picked up a football commitment from a quarterback this week after co-offensive coordinator Billy Lynch sealed the deal with a handwritten recruiting letter. And not just any handwritten recruiting letter either. This one was written to the prospect's cat.
The
Houston Chronicle
has the contents of the letter:
As you know we're trying to convince J.T. Rice is the place for him. I know you'd like to keep him close so he can feed you and change the litter box. Please help us to get him to choose us. Paw me if you have any questions.
So, J.T. Granato becomes the latest prep player to pledge his commitment to the Owls. It's unclear whether his feline will be joining him on campus though.
Via
For the Win
(Photo: John Granato)