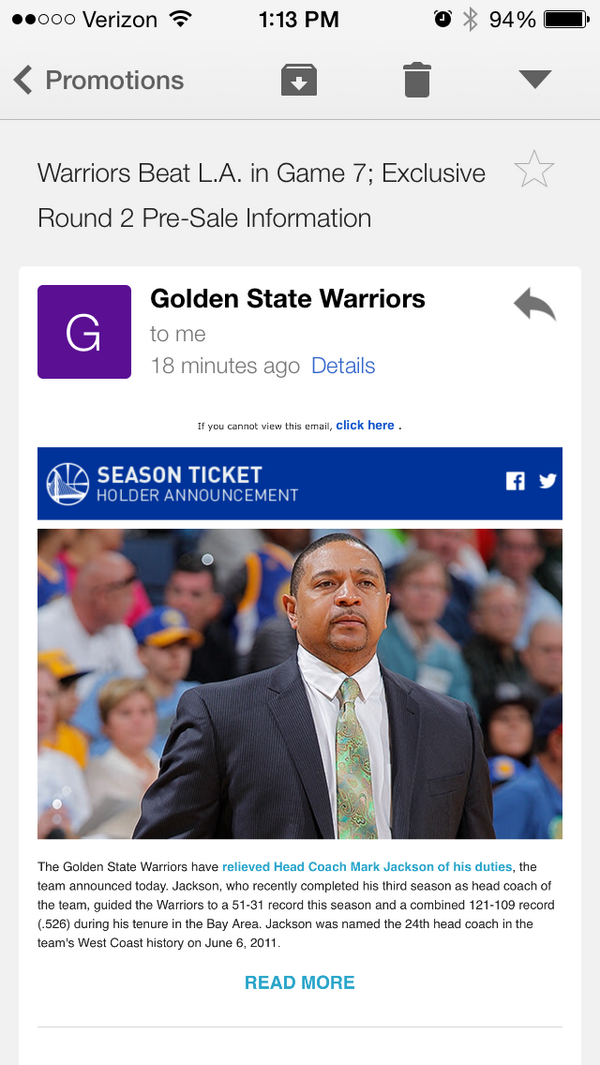 Contrary to an email sent out by the Golden State Warriors to season ticket holders, the team did not in fact beat the Los Angeles Clippers in Game 7 to move on to round two.
The Warriors made the glaring mistake of saying the former is true when sending out this email to announce the firing of head coach Mark Jackson. As you can see, the subject line contains incorrect information.
To Golden State's credit, they quickly realized their mistake and sent out another email apologizing for the miscue. But how many Warriors fans were confused as hell before they did?
Via
Bleacher Report