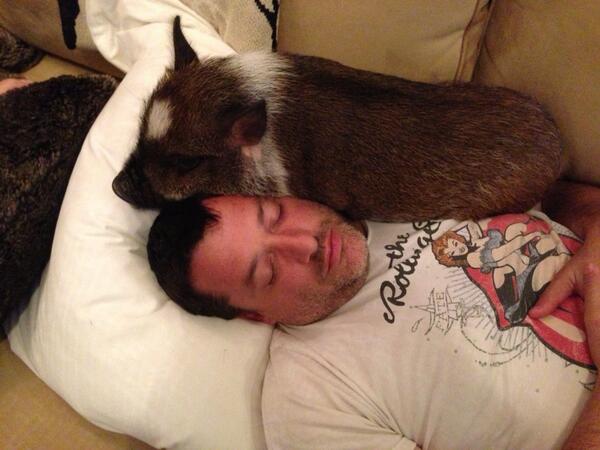 The life of a professional race car driver can often leave one tired and weary. Such was the case the other day when Tony Stewart decided to catch some sleep alongside his pet pig affectionaly named Porkchop.
Seen here is the duo taking a nap on a couch. The photo was posted to Stewart's newly created Twitter account late Friday night.
I'm stating the obvious here, but there figures to be more golden nuggets like this one from Stewart now that the NASCAR star is on Twitter.
Via @
TonyStewart